A single platform to connect and do
business with all your channel partners
Autozilla for manufacturers
Analyse market trends and plan your forecasts
Get meaningful insights
Autozilla makes it easy for you to slice and dice the business KPIs by product, territory, channel partners and help you derive deep business insights.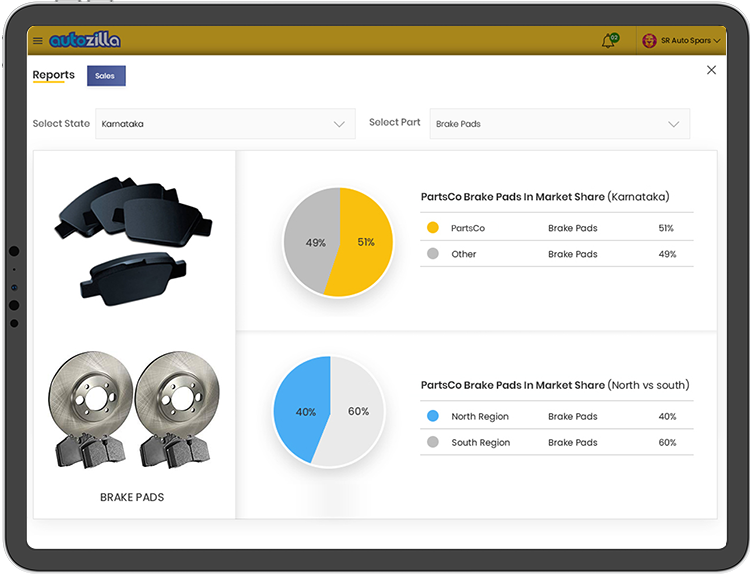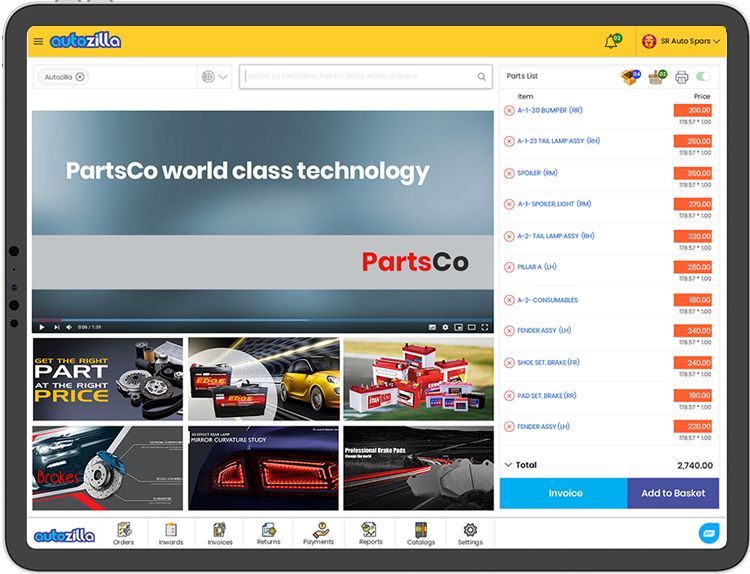 Launch new products, schemes and promotions with ease
Autozilla platform has the potential to connect you to thousands of customers in real time. Imagine launching a new product and it reaching the target customers in a jiffy.
Publish and manage catalogs
We assist you in creating and managing digital catalogs. With accurate part information and transparent pricing, you become the preferred choice of buyers and sellers.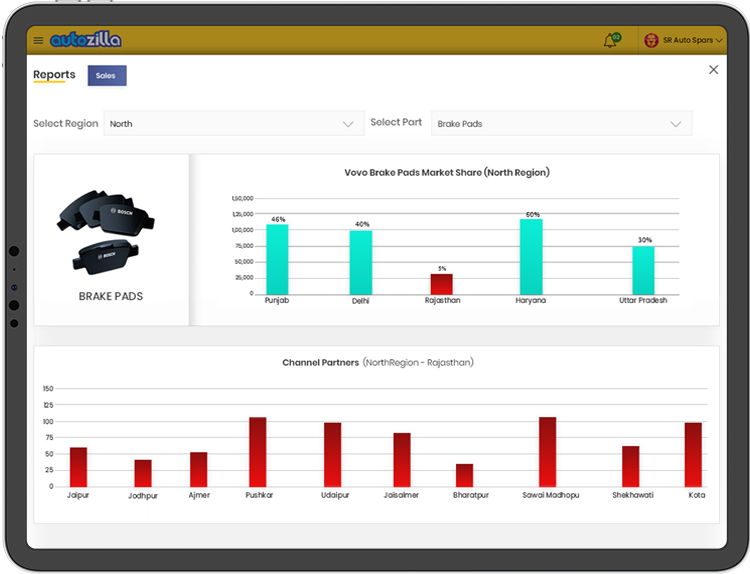 Identify new opportunities
Add or delete products to your portfolio based on customer inputs and competition performance using real time data. Redesign your product portfolio and go to market strategy.
Connect to new channel partners
Struggling to appoint new channel partners in some territories? We connect you to the best partners in town and help you gain a foothold in new or weaker territories.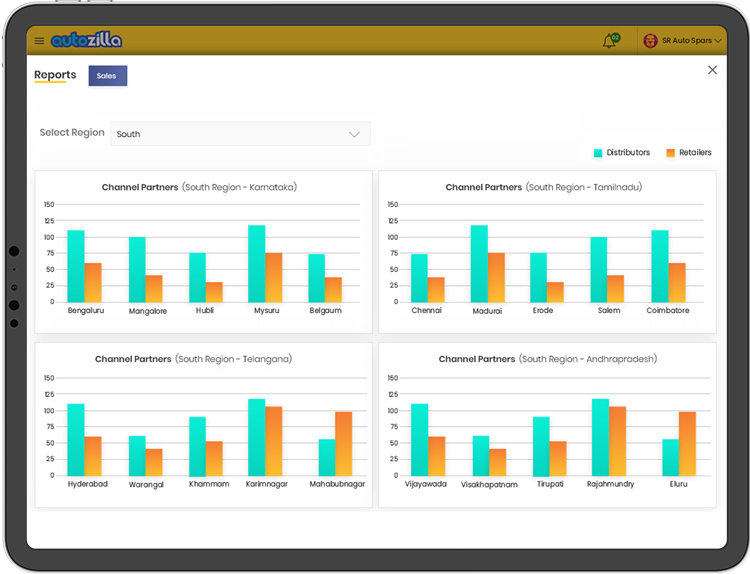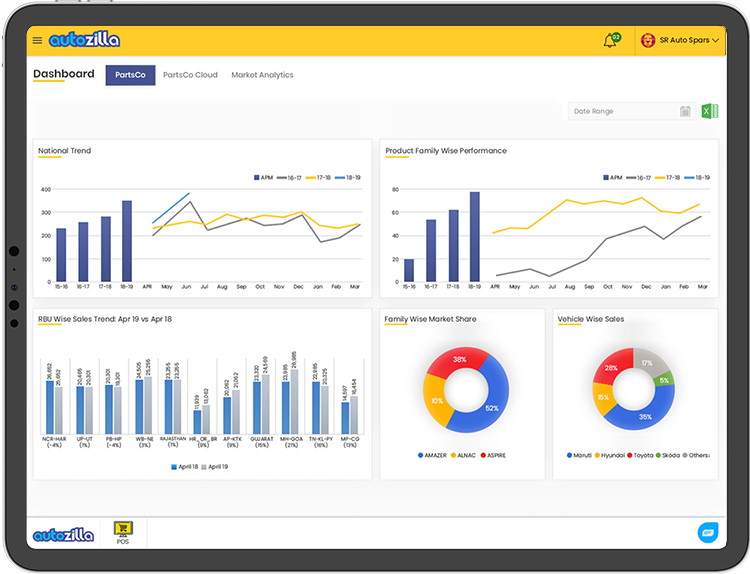 Plan parts and production cycles
Lack of credible consumption data leads to wrong forecasting, affecting overall business performance. With Autozilla, plan your parts' production efficiently and cut down your dead inventory
Are you ready for the new age transformation?
Remember 20% of your customers are responsible for 80% of your growth
Better reputation means
better business
Autozilla is empowering spares businesses. By enabling digitisation of the highly fragmented auto aftermarket service providers, expect fewer supply chain bottlenecks, transparent pricing and happy customers.
Deliver a 'wow' experience
Spare part buyers want a hassle free solution to buy parts. With a cloud platform, modern designs, multiple ways to search, make & model verification, right fitment information and digital OES catalogs, we have the secret success formula for you!
Rekindle your passion
Remember, after all, why you started your business. Rediscover your passion for growth with the most modern technology and remain ahead of others. Transform your business for your next generation and enable their success.
Ready to get started? Schedule a 60 minute demo to see how Autozilla can transform your business.